Monuments, Mausoleums & Engravings NY
.
Free Cremation Memorial Brochure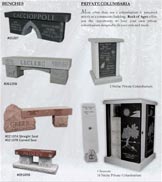 Granite Colors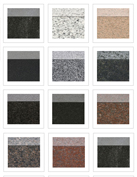 Since 1951 Supreme Memorials has been serving the families of the New York Tri-State Area. We are a Brooklyn based monument company.
Supreme Memorials staff can assist you in buying grave stones for any cemetery in New York, New Jersey, Connecticut, and we can assist you in Parts of Pennsylvania.We have many "stock cemetery monument designs" and we also work closely with your family to create a custom designed monument for your family monument, or family Mausoleum.
There are many factors to consider when planning your private mausoleum / personal mausoleum. Our team of Engineers and Architects not only develop your Mausoleum but we develop the plans for the foundation. Your foundation is carefully planned through the site survey of your family plot. The Key to any lasting monument is careful planning in its earliest stages.